Village Life In Tamil Nadu - Travel Photo Collection.
See on Scoop.it - Soceity & Culture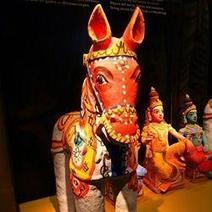 Welcome to my Squidoo lens: 'Village Life In Tamil Nadu - Travel Photography'. Tamil Nadu is honored for its own unique cultural beauties.
Treathyl Fox's insight:
This lens is by Basha aka sukkran, a native of Tamil Nadu who shares his love for his country and his people by opening the door and welcoming the rest of the world to visit this ancient, beautiful, mystical part of planet earth . The photos in this collection will transport you.  You will be tempted to believe it's a fantasy land, but it's a very real place.